Devin Townsend Project - Ocean Machine (2018) Blu-Ray 1080i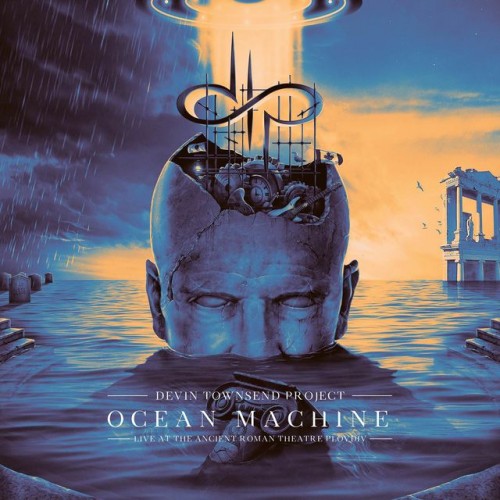 Screenshots: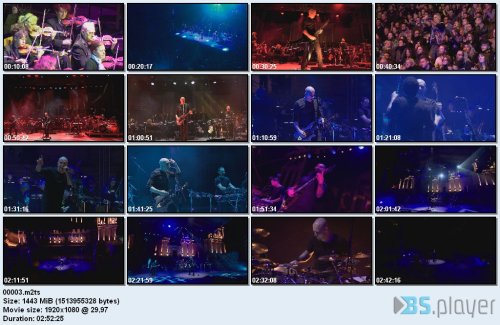 Setlist:
01. Preamble
By Request with Orchestra
02. Truth
03. Stormbending
04. Om
05. Failure
06. By Your Command
07. Gaia
08. Deadhead
09. Canada
10. Bad Devil
11. Higher
12. A Simple Lullaby
13. Deep Peace
Ocean Machine
14. Seventh Wave
15. Life
16. Night
17. Hide Nowhere
18. Sister
19. 3 A.M.
20. Voices in the Fan
21. Greetings
22. Regulator
23. Funeral
24. Bastard
25. The Death of Music
26. Thing Beyond Things
27. Credits
Bonus: Reflecting The Chaos' Documentary
Description:
On the 22nd September 2017, Devin Townsend Project played a special show at the Ancient Roman Theatre in Plovdiv, Bulgaria, celebrating the 20th anniversary of the landmark Ocean Machine album in full, as well as a set of fan-requested tracks alongside the Orchestra of Plovdiv State Opera. This concert was filmed, and on 6th July 2018 it will see the light of day as 'Ocean Machine – Live at the Ancient Roman Theatre Plovdiv'.
Info:
Source:

Genre:
Progressive Metal
Quality:
Blu-Ray | 1080i
Format:
M2TS | 22.0Mbps
Length:
02:51:49 + 00:28:32 | 41.99Gb
Video:
H.264 | 1920x1080 | 16:9 | 29.970fps
Audio 1:
LPCM | 2304kbps | 48kHz | 2 channels: L R
Audio 2:
DTS-HD MA | 5147kbps | 48kHz | 6 channels: Front: L C R, Surround: L R
Language:
English


Treść widoczna tylko dla użytkowników forum SdCv.pl
Zaloguj się lub załóż darmowe konto na forum aby uzyskać dostęp bez limitów.
pass: galexandersHD
Attention:
Files are subject to expiration and can be automatically deleted if their not downloaded 30 days after the last download.